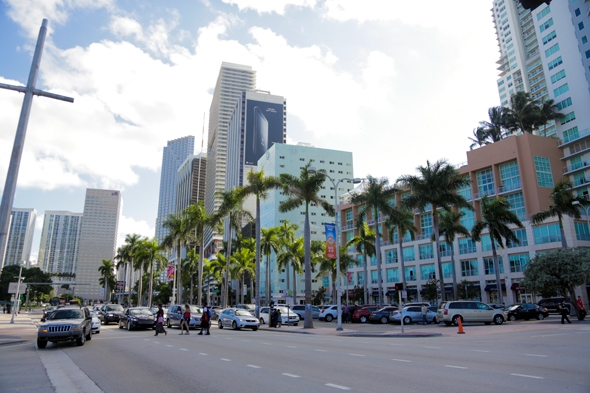 12 Dec

10 Things to Do in Miami, Florida

Miami is a one of a kind city filled with crazy antics at every turn, and we have grown to enjoy the city after a few years of living only an hour away. Now that we are living back in Minnesota, and we can't just pop down for a visit any time we want, we need to plan a visit and actually stay in Miami again soon. The hotels themselves can be quite a treat to check out, and you can find great deals for bookings on Venere.com. Once you have a place to stay, check out our list of some of our favorite places and things to do in Miami, as well as a few that don't necessarily make our favorite list, but you just need to witness with your own eyes (I'm looking at you numbers 3, 4 and 5)!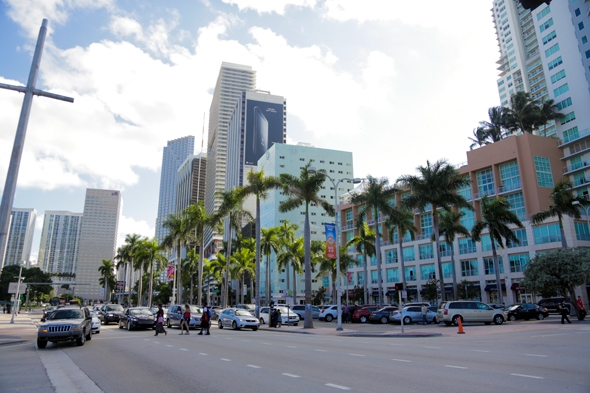 1. Little Havana
The Little Havana neighborhood is filled with little gems around every corner. From delicious and traditional Cuban eats to art and shops, there is always something authentic to find–hand rolled cigars and late night dancing are also standout activities in the area. If you want to hop from restaurant to restaurant, a food tour is a good bet as you are guided through the best stops and best dishes in the neighborhood!
2. Wynwood Art District
The Wynwood neighborhood is one of my favorite spots in Miami—it is filled with amazing street art, galleries, cute coffee shops and delicious restaurants. There is also an art walk every second Saturday of every month, where you can spend the evening hopping between galleries and listening to live music!
3. Lincoln Mall
In my opinion, Lincoln Mall isn't too entertaining in and of itself—there are restaurants and shops all along the strip, but it's a great spot for people watching while grabbing lunch or dinner. You may even spot a celebrity at one of the hot restaurants! A few of our friends have spotted a famous star or two while walking around the area. There is also a great studio space where you can check out local artists at work—the ArtCenter/South Florida is a fun place to walk through, and who knows, you may just find a new favorite artist along the way!
4. South Beach
South Beach is just a spectacle in it's own right. Beaches filled with perfect, string bikini clad bods are a sight to see and something to just swing by and check out if nothing else. But don't get discouraged, there are plenty of normal people there too, so be sure to pack a suit and go for a swim, as well.
5. Tour Millionaire's Row by Boat
Many stars have made Miami their home over the years—or should I say one of their multiple homes! Head on over to Miami's Bayside and you can jump on a speedboat or go at a slower pace with a larger and more relaxed boat. Hop on one of these boat tours and get a glimpse of the rich and famous from the water. The tours show you who lives where and give you the inside scoop on celebrity gossip in the area.
6. Redlands
Just outside of Miami to the west, is a spot many people would be surprised to find. There is a large area of vast farmland! It's a great place to go for some relaxed fun. If you head out this way, be sure to stop at Robert is Here for delicious fruit and fresh fruit milkshakes. Schnebly Redland's Winery and Brewery is right down the road, as well. You can take a tour of the facility or just relax with a tasting of wine, beer or both, all in a gorgeous subtropical setting!
7. Key Biscayne
Key Biscayne is a welcome retreat from the busy city and just a short drive across the Rickenbacker Causeway. You can check out some great beaches as well as amazing snorkeling and diving along the nearby barrier reef.
8. Seaplane Tour
Rather than keeping your feet planted on the ground your entire visit, we recommend hopping in a seaplane and taking an aerial tour of the city. Miami is a perfect spot to take a seaplane ride, and something that has been on our list for a long time!
9. Marlins Game
If you are a baseball fan, head on over to the fairly new Marlins Park for a game! On nice days, the stadium roof opens up for some sunshine, but when inclement weather arrives, they close the roof up so the game can continue. The stadium comes complete with a fish tank behind home plate, a pool in The Clevelander Bar and Restaurant, and a crazy home run feature in the outfield.
10. Vizcaya Museums & Gardens
Another one of our favorite Miami spots is the Vizcaya Museums and Gardens. What was once James Deering's winter home, is now a National Historic Landmark and museum. The house and gardens are spectacular to walk through and the history is very intriguing. One of our favorite events at the house is their Viewing Vizcaya Film Series where you watch a silent film with live musical accompaniment in the courtyard of the house—it really feels as though you stepped back into time!