21 Dec

Europe's Largest Outdoor Skating Rink: Ice Skating in Budapest

When we were in Budapest, Hungary, around the holidays last December, we couldn't resist strapping on a pair of ice skates and going for a spin on Europe's largest outdoor skating rink, the City Park Ice Rink. As children, our holiday season was always filled with ice skating on the frozen lakes of Minnesota. So, ice skating in Budapest was the perfect festive add on to all of the Christmas market exploring we were going to do on our trip through Budapest, Bratislava, Vienna and Berlin.
The City Park Ice Rink is located in front of Vajdahunyad Castle and near Heroes' Square, so the scenery is top notch, especially when all the lights are lit up in the evening. In addition to being the largest outdoor skating rink in Europe, at a size of 12,000 square meters (130,000 sq ft), the rink is also one of the oldest in Europe. It was inaugurated by Crown-Prince Rudolph on January 20th, 1870—how insane is that?! Over the years, the rink has gone through several renovations and was even rendered unusable after WWII, but thankfully the expansions, rebuilds, and remodels have turned the rink and warming house into a truly spectacular sight. In the summer, the pond is filled up with water and used mainly for boating, so really, it's a pretty spot to see year-round!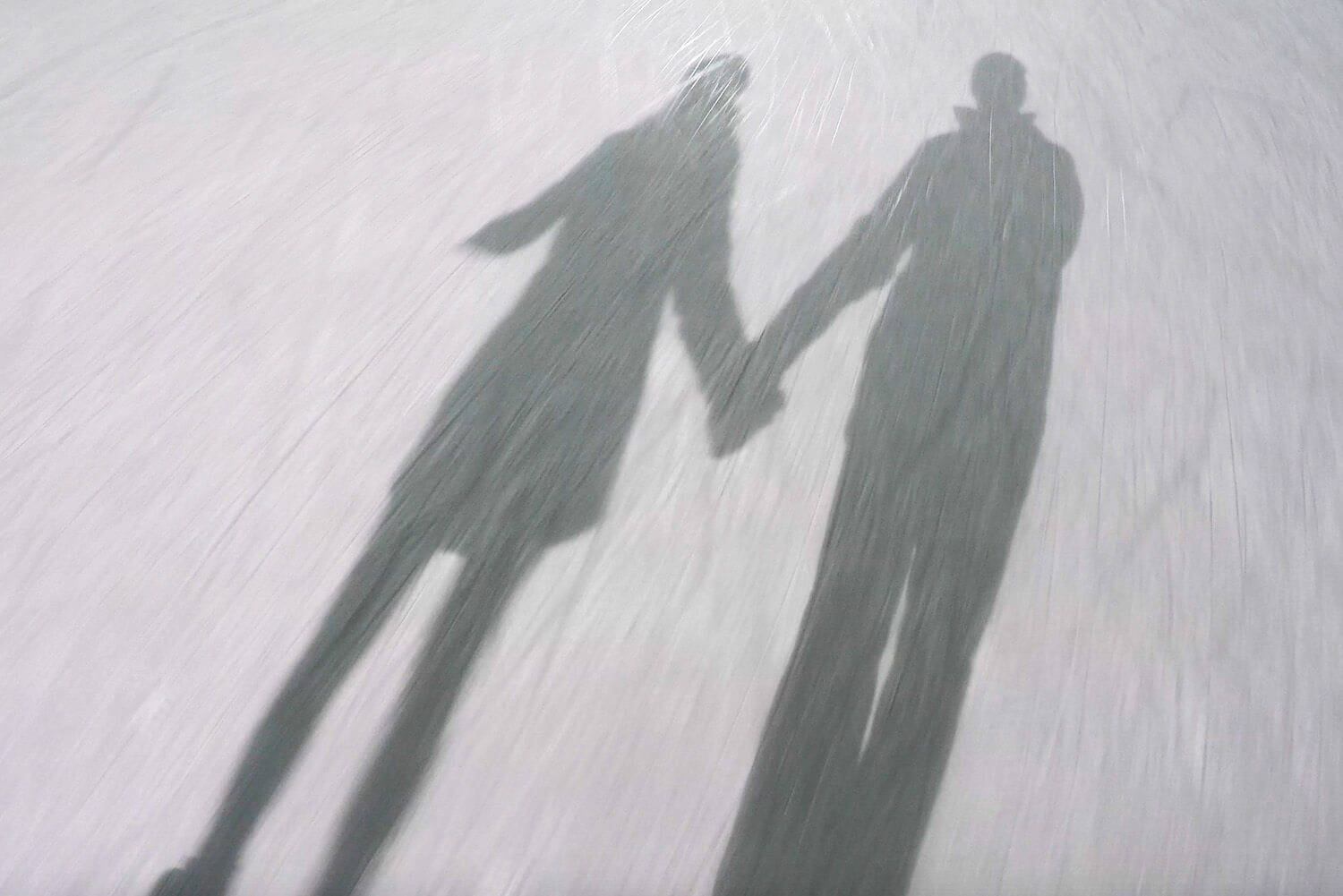 We visited the rink on a weekday evening in December, and it was busy but not overly packed. You can purchase tickets online in advance if you want to avoid any potential lines at the ticket counter, but we paid upon arrival and didn't run into any issues. I'm sure a Friday evening would be much more crowded than a weeknight though! If you do purchase tickets online, you just need to show up with your printed confirmation or mobile ticket and they will get you set up and ready to go.
You can rent skates on site if you don't have your own, and lockers are included in your admission price. Once you are geared up and ready to go, you are free to head out to the rink and soak up the beautiful atmosphere.
Even though I had heard about the size of the rink prior to our visit, I was still shocked by its size! There was an area for hockey, and while no games were going on during our visit we did catch a couple of trick skaters putting on an awesome show. And, if you need to brush up on your skating techniques, there is even a zone where you can take skating lessons.
After a spin around the rink, I started to think perhaps I should have signed up for lessons myself, ha! I could not figure out why I was having major issues standing up on my skates and spent most of our skating session clinging onto Micah's arm. Eventually, I figured out what my problem was—I had rented hockey skates instead of figure skates and I wasn't used to skating on the different type of blades. No toe-pick really did a number on my skating abilities and it was quite comical! Micah, on the other hand, was just as good of a skater as he always has been. I guess his years as a skating rink/hockey attendant really paid off! Just be aware that they have both types of skates available so be sure to specify which you prefer.
The City Park Ice Rink is open every year from mid-November to mid-February. It is open for several hours in the morning and several hours in the evening with a few hour break during the late afternoon. The schedule changes based on the time of year, but generally it's open from 10:00-14:00 and again from 17:00-21:00. Rental skates, skate sharpening, skating lessons and lockers are all offered on site, and the Grand Hall is a beautiful warming house to unthaw in on chilly evenings.
We had a blast skating in Budapest through such a pretty atmosphere and it was a great way to kick off another evening of wandering around holiday markets!

Are you a fan of ice skating? Have you ever been ice skating in Budapest?
Pin it!