27 Apr

A Photo Essay: Washington

The state of Washington is nothing short of spectacular. With the tall and jagged mountains, rugged coastline, sprawling fields, and thriving cities, there is always something to explore around every corner. While we were working on a video project last year, we had the chance to road trip around Washington for just over a week. It was a great introduction to the state, especially since our first visit several years ago was only a long weekend getaway.

Our trip started out in Seattle where we explored the famous gum wall, Pike Place Market, and the Seattle Art Museum, to name a few. We made sure to make several delicious food stops along the way, as well. One of our favorite days of the trip was when we hopped on a ferry to go kayaking in the San Juan Islands. Since the area has a large population of Orca Whales, we set out in our kayaks with hope of a sighting, but unfortunately we didn't have enough luck to spot one. We did, however, spot eagles, seals, jellyfish and some gorgeous landscapes, so it was still a fantastic adventure.

We also made our way to Mount Rainier National Park, Multnomah Falls, and a winery. In addition to those stops, we went apple picking, explored the town of Spokane, and watched a marathon take place on the Bridge of the Gods. Technically, we were standing on the Oregon side of the Bridge of the Gods, but the bridge spans the river and connects the two states.

Unfortunately, the entire state was plagued with horrible fires last summer, and when we were in Spokane, we also encountered a dust storm. The weather was far from perfect, but we still had an amazing time road tripping, hiking, and exploring.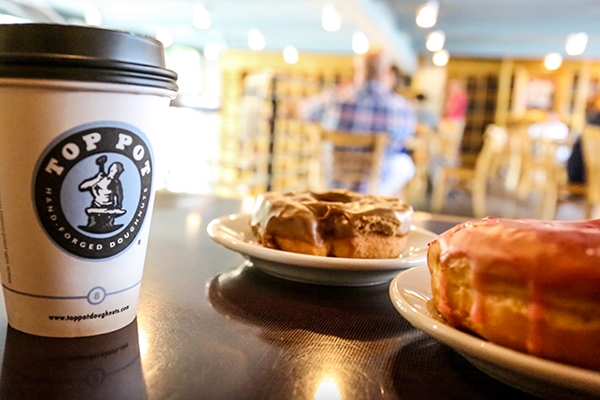 Have you been to Washington? Which part of the state do you enjoy most?