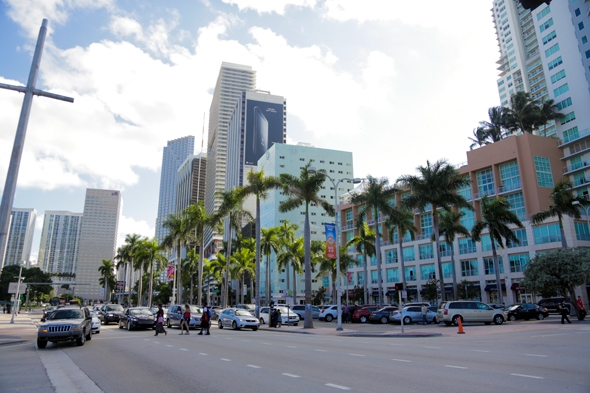 05 Nov

Scavenger Hunts and A Giveaway

I am still a kid at heart and have always loved to solve a puzzle, so I get pretty excited to participate in any scavenger hunt type activity. If the Amazing Race had a non filmed version, I would be all over that, but anything that puts me in front of a video camera is pretty much an instant "no" in my book. I've also been wanting to participate in a City Solve type race, where you spend a few hours racing teams through a city full of challenges; unfortunately that hasn't worked out yet, but it will eventually.

So, that said, there is a beacon of hope; there are scavenger hunt type activities that don't require broadcasting my worst moments to the world, and we were recently invited to try one of them out. Enter Stray Boots. We received an invitation to test out one of their interactive walking tours, and luckily for you all, we received two tour vouchers to give away as well! The tour can be redeemed for any walk in the city of your choice.

Currently, there are 15 cities that have tours: Boston, Chicago, Las Vegas, Los Angeles, Miami, Nashville, New Orleans,  New York City, Philadelphia, Portland, San Diego, San Francisco, Seattle, United Kingdom, and Washington, D.C. Each city offers multiple tours, and there are many I would love to explore. The top one on my list would be the New York tour called Serious Eats Food Frenzy. This tour takes you through Chinatown and Little Italy and helps you discover new tasty treats and old local favorites.

Since we live in Florida, and a trip to New York or any of the other cities on the list were not in our recent travel plans, we opted to check out one close to home in Miami. We chose the Downtown Miami tour and had a lot of fun scoping out part of the city that we hadn't yet visited. The other tours in the area are in South Beach, which is a place we have explored many times before and why we chose the downtown tour instead.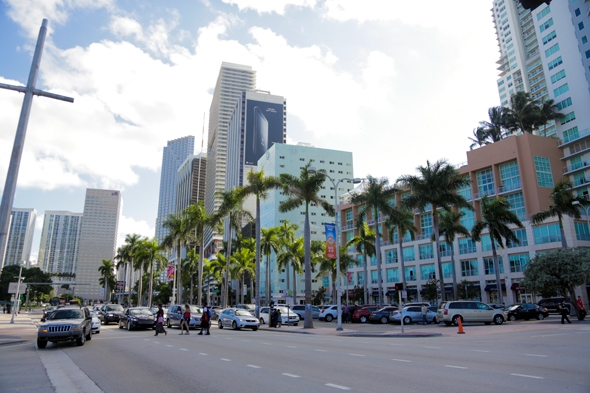 The tours are all run by an app that you download onto your phone–you sign up for an account, purchase a tour through your computer and then activate the tour through the app. Pricing for the tours are based per person participating, and the tours are self guided through your phone. Once you load the app, you receive challenges that will direct you to find places and things, answer trivia and riddles and take photos. Fun facts about what you are seeing are revealed along the way, and you can race the clock or take your time to explore–the choice is yours. Typically, the tours take a couple of hours to complete, but they are all in a walkable area of less than 1.5 miles. There are suggested optimal times for each tour revolving around opening times of the areas you will seek out. One aspect of this tour I really enjoyed is that the entire challenge is run directly through the app; this makes it super easy to navigate through the walking tour. Here are some screenshots from two of the Miami tours:
Downtown Miami Tour:
South Beach Culture Shock Tour:
I don't want to give away too many clues and ruin the tour's surprises, but the hunt led us to sites such as a church, the Miami Art and Design School, various memorial statues, Bayside Marketplace, through parks and more. We learned interesting facts about the area as it is today, as well as its history. I think these tours would be a perfect way to explore a new city for the first time or to learn something new about a place you've visited many times before.
As I mentioned above, Stray Boots offered to give a tour to two of our readers! Enter below through the Rafflecopter form for your chance to win one of two vouchers that can be redeemed for a tour in the city of your choice. The giveaway will end at 12:00 a.m. EST, November 16th, 2013. Good luck!
Note: We received a complimentary tour and giveaway offer from Stray Boots, but were not compensated or asked to write a review of any kind in exchange. As always, all opinions are our own.
iPhone screenshot photos were provided courtesy of Stray Boots.